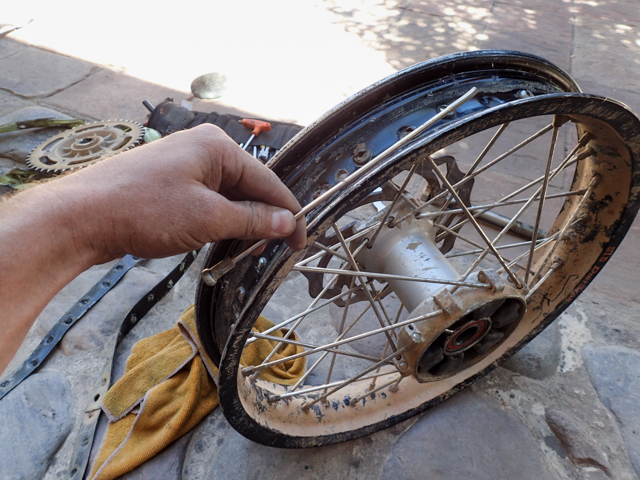 Stats
Distance: 157 km (98 miles)
Max Elevation: 3918 m (12856 feet)
Min Elevation: 2270 m (7449 feet)
Ascent: 1926 m (6320 feet)
Descent: 2993 m (9822 feet)
Description
Short but beautiful, twisty and well paved ride back to Hostal Pachamama in Sucre.
Immediately started working on the bikes. Me on my slow leaking rear tire and Tucker on his bent front subframe after the fall off the ledge. Turns out I caught yet another nail. Worse though, I noticed a broken spoke. We will take another day off looking for someone to help reshape Tuckers subframe and perhaps someone to make me a spoke.
At night we watched the lunar eclipse and the moto gp race.
Photos
Map
Download GPX
Elevation Chart