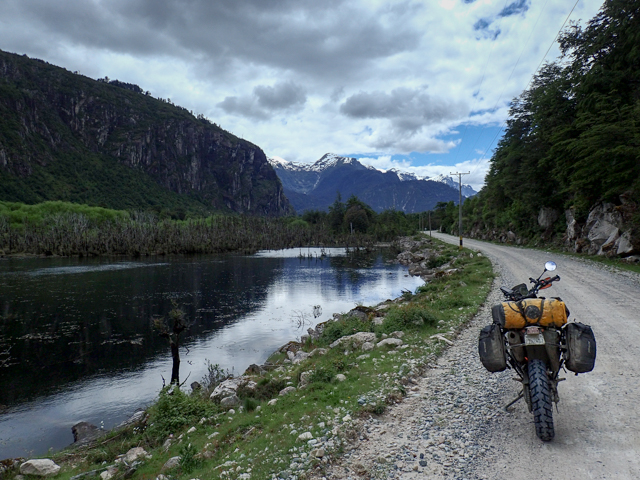 Stats
Distance: 218 km (135 miles)
Max Elevation: 611 m (2005 feet)
Min Elevation: -61 m (-200 feet)
Ascent: 3155 m (10352 feet)
Descent: 2747 m (9014 feet)
Description
Met a traveler on the ferry, said she was going rafting in Futeleufu. Futeleufu has a cool sounding name so I figured, "why not". However that made for another short riding day. It was another ride with beautiful scenery, each day the beauty increases. Mixed pavement and gravel. The gravel is dangerous because the road is so crowned and you get going really fast and you don't realize it until you need to stop or turn and you realize you are on marbles.
With the extra time I decided to go exploring and took some smaller tracks off into nowhere. One was a logging road and the other looked like a road to access camping and hiking spots. The trails were beautiful, narrow, wooded and dynamic.
Made t to Futaleufu mid afternoon and found a cheep hospedaje and signed up for a rafting trip for the following morning. Futaleufu is the kind of place that is 5 blocks by 5 blocks of quaint little town where the dogs ride in the back of pickups and the backdrop is stunning. I think travelers get "lost" here for summers working as tour guides.
Photos
Map
Download GPX
Elevation Chart