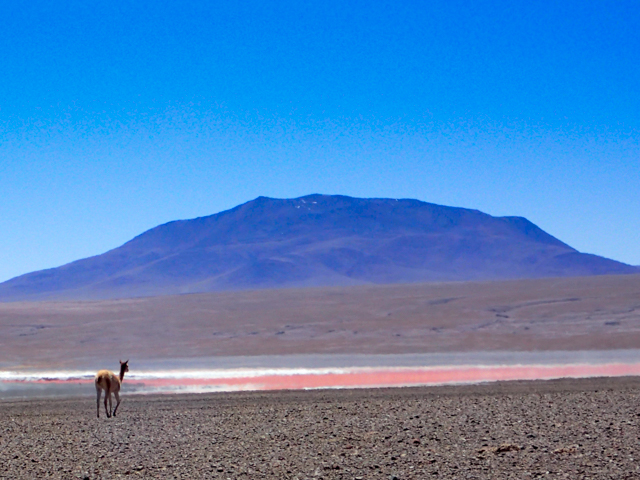 Stats
Distance: 250 km (155 miles)
Max Elevation: 5030 m (16504 feet)
Min Elevation: 2424 m (7954 feet)
Ascent: 2638 m (8657 feet)
Descent: 4240 m (13912 feet)
Description
Freezing temps, high winds, washboards for days on this seemingly endless ride through this "out of this world" altiplano. Beautiful contrasting colors. Red lakes, green lakes, blue lakes with salt foam blowing off of them. Vicuna grazing on god knows what.
Detour to an aduana we thought we'd need to do our exit papers for the bikes at but it turns out there is now an aduana at the border with Chile and San Pedro de Atacama.
Cool rock formations, hot springs and did I mention washboards? Sand, gravel, hard pack and washboards for hundreds of kilometers. I was getting bored and would look down to play with my GPS and then the wind would blow me out of my rut and send me fish tailing over the tall gravely, soft bits in between the ruts at 50 mph. This happened 4 or 5 times and I still have no idea how I didn't go down…maybe my steering stabilizer?
Photos
Map
Download GPX
Elevation Chart