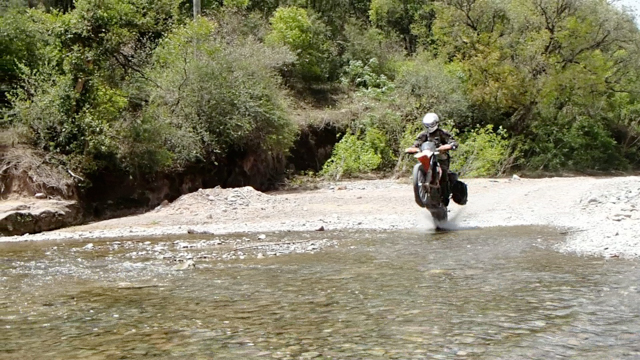 Stats
Distance: 225 km (140 miles)
Max Elevation: 1890 m (6201 feet)
Min Elevation: 1178 m (3865 feet)
Ascent: 3090 m (10138 feet)
Descent: 3317 m (10885 feet)
Description
We start the day off by exchanging more money at our guy with the killer exchange rate. Then we stop at what looks like a legit deli to get some sandwiches for the day. The ride to Salta is short so we decide to check out this dirt road that winds through a park called Yungus(?). The first part of the ride is a pretty tame dirt road but eventually it winds along a river and some small mountains and we get some cool views. The back half of the loop was much less traveled and more interesting with a dozen small water crossings, a bunch of cattle gates and parts of the road that were completely overgrown with grass.
The second half of the ride is the paved route 9 from Jujuy to Salta. The middle portion being a single lane two way paved trail through similar terrain as the first part of the ride. Excellent but perilous twisties due to the two way traffic and no room for error. We still had a good amount of fun and I was beeping around the blind corners (basically all of them were blind).
In Salta we went to our researched and pre-reserved hotel, a first for me and all thanks to Tucker. The hotel was supposed to have parking for the bikes, A/C and a pool all for about $15 per person. However, when we got there, there was no water in the pool. We headed out to the KTM dealer to look for parts and while it's in the middle of being built and didn't have much in the way of parts but they said they can order them from Buenos Aires in 1-2 days. So I will hibernate here until Friday and hopefully get a new chain and sprockets and fork seals (just in case). These and a new set of Heidenau's in Santiago should get me through Patagonia.
Photos
Videos
Map
Download GPX
Elevation Chart