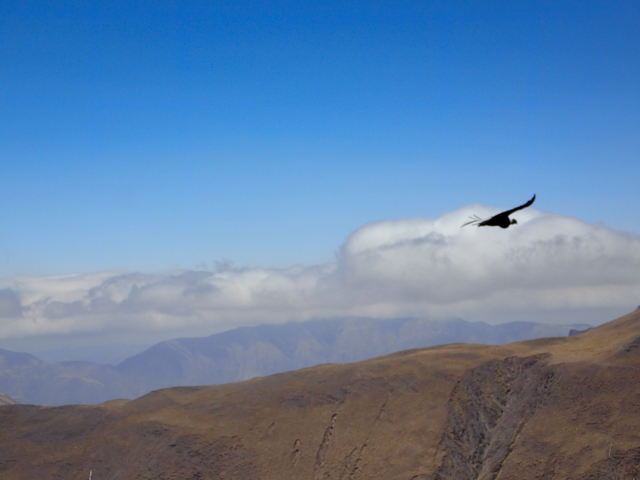 Stats
Distance: 297 km (184 miles)
Max Elevation: 3351 m (10995 feet)
Min Elevation: 1114 m (3656 feet)
Ascent: 3800 m (12468 feet)
Descent: 3287 m (10786 feet)
Description
After getting out of the city streets of Salta we turned off on to a fun mountain pass that we thought would be dirt. The first several km were paved until we hit a bit of a detour and an unpaved section then it turned back to pavement. I'm not complaining though because it was a beautifully paved twisty road and tons of fun. The unpaved sections were narrow and had rock wall barriers which were pretty cool. We even got buzzed by some condors. The road continued as it wound through the mountains on the way to Cachi.
When we got over the mountain we decided to not go to Cachi but head south on a dirt road and try and make Cafayate. This turned out to be a good decision. This road wound through a desert with amazing rock formations and cactuses!
Then once we picked up the famous route 40 we got nothing but straight, wide, hard, bumpy, washboarded road. Some of the scenery was amazing but this is a road for the BMW 1200 GS's with their plush seats so they can say they rode on dirt. I was just wishing it was paved because at least then it would be smooth and boring.
We ended the day in the touristy winery town of Cafayate that was quite lovely and we found a sweet deal on a hotel room from a guy handing out flyers on the side of the road.
Photos
Map
Download GPX
Elevation Chart