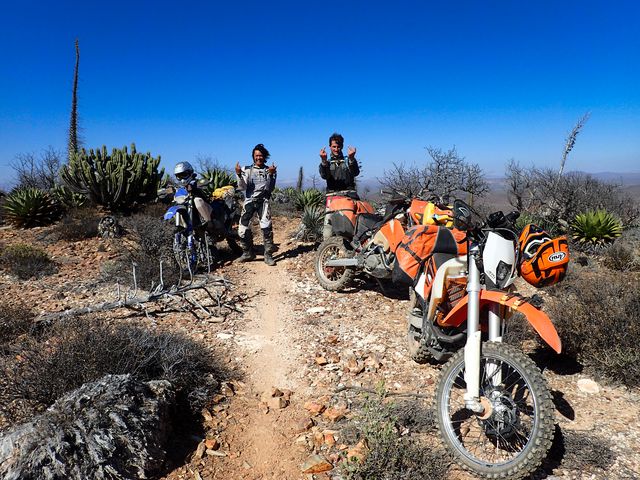 Stats
Distance: 77 km (47 miles)
Max Elevation: 0 m (0 feet)
Min Elevation: 0 m (0 feet)
Ascent: 0 m (0 feet)
Descent: 0 m (0 feet)
Description
We started the day off in Bahia and then head back east and bit north for a day and a half of nothing but single track.
First bit of single track was on The Green Door trail. It's again not something those who told me about want on the internet.
22 Days - This seemingly endless single track went over countless mountains, across never-ending ridge lines, down rocky descents and through soft washes. We would not make it through before dusk so we waited until we dropped altitude a little (to protect from cold and wind) and made camp just above a wash because it looked like it might rain. We settled into what turned out to be a much warmer and enjoyable camp than the first night on Window Rock.
Photos
Videos
Map
Download GPX
Elevation Chart